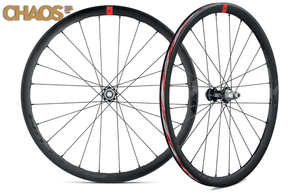 Fulcrum Racing 800 DB
Introducing the Fulcrum Racing 800 DB with a wider rim design perfect for 25 to 38mm tyre. The wider 19mm inner rim width stance allows for a more solid structure and better tyre interface for the best grip to speed ratio.
The mid profile rim has a wider stance that helps provide key elements in improving the riding experience for adventure/gravel riding along with the possibility to run a tubeless set up thanks to the 2-Way Fit Ready™ construction.